Ralph's on the Park News
Quintessentially New Orleans: Memorable meals in a room with a view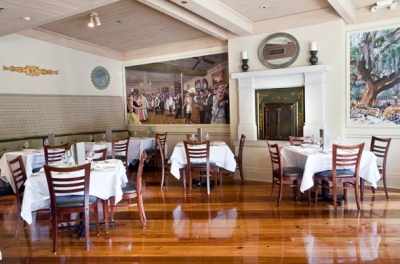 Written by: Lisa LeBlanc-Berry

When celebrating is in order, I usually make reservations at Ralph's on the Park, which has become a new tradition among my friends. For 20 years, it was always dinner at Galatoire's (where we continue to enjoy Friday lunch). However, the food at Ralph's has become far better than Galatoire's in the past couple of years, and the atmosphere at night is more alluring. From family birthday dinners to milestone occasions and casual impromptu gatherings, Ralph's on the Park is my favorite restaurant for a memorable rendezvous after the sun goes down in New Orleans.

Overlooking the giant oak trees at the entrance of City Park, Ralph's is housed in a charming 1860s building that personifies New Orleans. The dreamy murals by local artist Tony Green, candlelit tables, and live piano music from the adjacent bar create a vibe for plenty of toasting. Valet parking is a plus, especially for ladies who would prefer not to fuss with French Quarter parking. It is the best of both worlds: we can dine at a convenient, utterly stunning location with a view, while enjoying Ralph Brennan's legendary food and exemplary service in mid-city New Orleans.

To read the complete article, visit the link below.
www.ourhouse.biz/stories/food-wine/gourmet/quintessentially-8232-new-orleans-memorable-meals-in-a-room-with-a-view.html