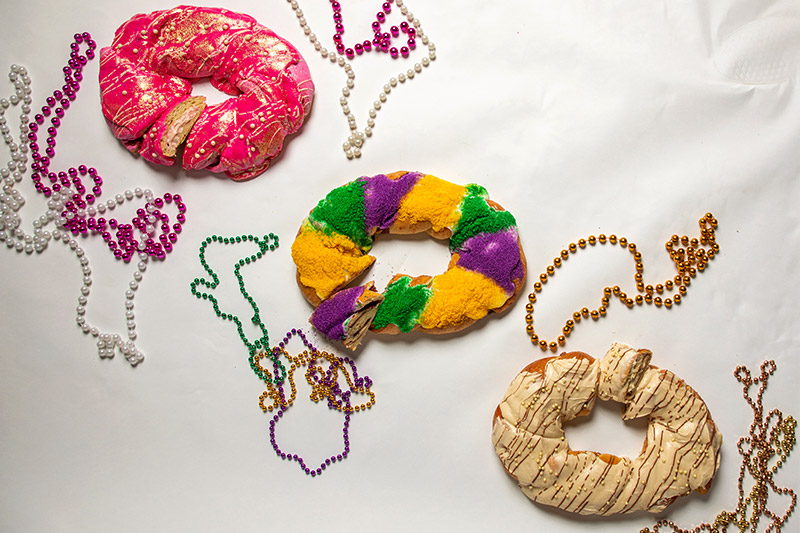 Available January 6 - February 28
BRENNAN'S PRESENTS A REGAL TRIO OF KING CAKES!
Each handcrafted cake begins with a proprietary, perfected dough recipe and leaves our bakery freshly baked, lavishly decorated, and downright delicious!
In celebration of Brennan's 75th anniversary, our parade of pâtissiers (pastry chefs) are thrilled to debut our next new classic - Bananas Foster King Cake.
TRADITIONAL $22
'PINK PARADE' STRAWBERRY CREAM CHEESE $28
NEW! BANANAS FOSTER $28
Available for Local Pickup from Ralph's on the Park
Tuesday / 3-6pm
Wednesday - Sunday / 11:30am - 6pm
[Closed Mondays]
Nationwide Shipping, also available!
Bulk/Corporate Orders:
If you wish to order 20 or more king cakes, contact Lisa Hasney at 504-766-7758 or kingcakes@neworleans-food.com.
Note: only traditional purple, green and gold king cakes may be purchased as a bulk order.