Ralph's on the Park News
Ya-ka-mein makes the leap to fine dining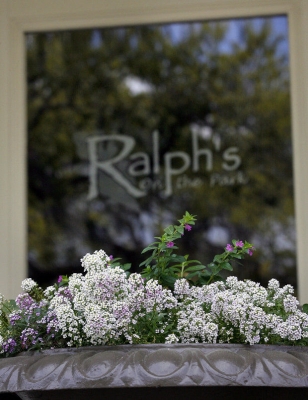 By Susan Langenhennig
April 23, 2013


Ya-ka-mein, the downhome noodle soup sought after as a hangover cure, has crossed over into the world of white tablecloths. Later this week, you can order a refined version, with pork belly and a sous vide egg, as an appetizer at Ralph's on the Park.

An intriguingly multicultural dish, ya-ka-mein is a crossbreed of Asian and African-American culinary traditions in New Orleans. It's commonly found at corner groceries and takeout shops. Street vendors sell it from the tailgate of pickup trucks as parades pass by.

Ralph's on the Park executive chef Chip Flanagan's memory of his first experience with ya-ka-mein is a little fuzzy. It was likely in the late 1990s. "A fellow cook or someone probably said, 'Hey, we're going to the second-line.' It was one of those kinds of times," he said.

As it's typically served, ya-ka-mein is not in the least bit chic. Old Sober, as its called for its powers to ease the aches after a late night out, is a salty brew of beef broth, with chunks of meat, soy sauce, a tangle of spaghetti and green onions, with a hard-boiled egg bobbing on top.

...

To view and read the full article, follow the link below.
www.nola.com/dining/index.ssf/2013/04/ya-ka-mein_makes_the_leap_to_f.html